Saint Clair Family Estate value its people.
The dedicated and committed team work together to strive for success in all areas of their work.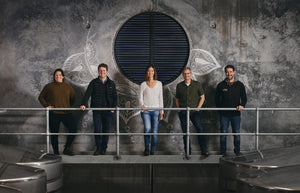 Saint Clair Winemakers:
Chloe Gabrielsen | Winemaker – Red Wine
Jarrah Prior | GM Winegrower
Heather Stewart | Winemaker – White Wine
Kyle Thompson | Senior Winemaker
Stewart Maclennan | Senior Winemaker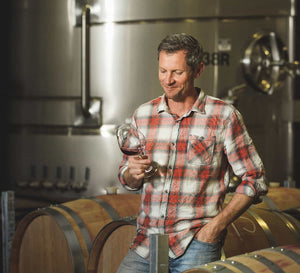 Kyle Thompson
Senior Winemaker
Having studied food science, Kyle began his working life in the dairy industry, involved in microbiology and sensory evaluation. Kyle has always been passionate about wine, but his interest in the wine industry began in earnest while living in London and working in France. After two vintages in Bordeaux, a vintage in Tuscany, and further winemaking study, Kyle returned to his homeland of New Zealand.
Having worked with a number of renowned Marlborough wineries, Kyle was excited by the opportunity to join Saint Clair at the beginning of 2006 – when the new state-of-the-art winery was being built. Kyle appreciates being part of a winemaking team that has received such consistent recognition of its winemaking success through numerous medals, awards and trophies, both internationally and domestically.
Kyle also enjoys judging at various wine shows. He is a Senior Judge at the New Zealand Wine Awards and also judges at the New World Wine Awards.
Kyle says "winemaking is my dream job. I love having the opportunity to work with some of the most exciting grapes in the world, and a multitude of varieties. I am able to combine my knowledge of old world techniques, with the freedom, innovation and cutting-edge technology that winemaking in New Zealand gives me".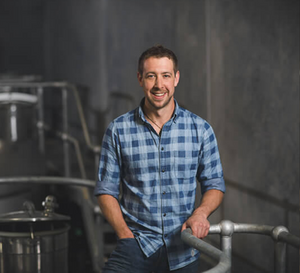 Stewart Maclennan
Senior Winemaker
Stewart has been involved in many facets of making wine in Marlborough and abroad since 2003 and has been a part of the Saint Clair team throughout.
In recent years Stew has undertaken extensive work and travel through Australia, Italy, France and Austria, while studying with EIT, NMIT and WSET and working with the team to broaden his knowledge and understanding of local vines and soils, and his intimate knowledge of the winemaking process at Saint Clair Family Estate.
He co-manages the winemaking and production teams and drives quality for all of Saint Clair's white wines.
Coming from a musical background and education it was an easy transition into the world of winemaking being surrounded by people with passion and drive to creatively pursue the ongoing improvement of the things they love.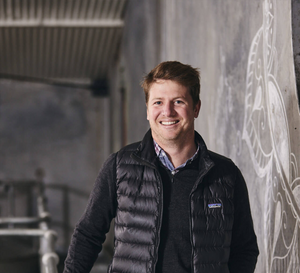 Jarrah Prior
Viticulturist and Winemaker
Jarrah Prior hails from the world-renowned wine region of the Mornington Peninsula (Victoria, Australia), and it was here that Jarrah developed a strong passion for wine and all things related. His wine career commenced when he was 18 years of age, completing his first vintage as a Cellar Hand in the Yarra Valley. Jarrah gained a Bachelor of Wine Science from Charles Sturt University following which moved to Australia's spectacular Margaret River wine region where he worked as Winemaker for Devil's Lair.
With a love for the industry today just as much as he did during his studies and early winemaking career, Jarrah will tell you that he is a classic 'wine nerd'. He loves tasting, exploring, experiencing wines from all over the world and will happily talk endlessly about anything remotely wine-related.
The move across the ditch from Australia to New Zealand happened during 2019, and Marlborough was selected as the destination as a chance to continue to develop his winemaking career in yet another world-renowned wine-growing region. Jarrah joined Saint Clair immediately prior to vintage 2020.
Cham Burnett | Cellar Manager
Joanne Blakely | Winery Production Assistant
Megan Simmonds | Winemaker Administrator
Glen Herkt | Operations Manager
Bob Voracek | Assistant Operations Officer
Erin Newton and Karen Whitteker-Edgar | Laboratory Team
Juliana Angulo, Christelle Peruzetto, Ra Mason, Savannah Gee, Ben Austen, Kathy Ortuya | Cellar Hands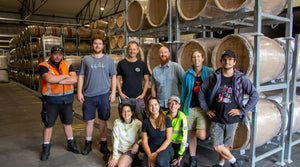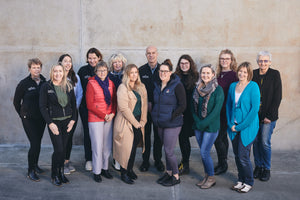 Kerrie Dick | Inventory, Production Manager
Bruce Snowdon| Production Forecasting Manager
Sarah Lissaman | Export Manager
Sarah Hewetson | Receptionist
Vanessa Dick | Stock & Facilities Coordinator
Jayne Lapin & Rachel Thomson | People and Culture
Shane Stevenson | Office Administrator
Annabelle Stewart | Internet Wine Sales
Katie Bruce | Marketing Assistant & Brand Manager
Alison Baylis | Senior Account & Brand Manager
Denise Andrell | Finance Manager
Abby Smith | Health, Safety and Wellbeing Co-ordinator
Nick Williamson | Lake Chalice Brand Manager
Linda Bowie | Logistics Support
Kate Jones | Logistics Coordinator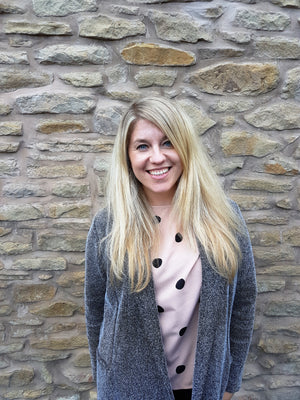 Laura Young
Saint Clair European Market Manager
Laura's passion for the wine business was highlighted by the fact that she brought her entire family to New Zealand so she could join the Saint Clair team for the 2017 vintage and further develop her learning in an industry that she loves. She comes with a great deal of experience in the wine trade within the UK, helping a variety of wine businesses to improve and optimize their sales and profitability.
Based in the UK, Laura visits surrounding European countries to further develop the Saint Clair brand, enhance relationships and ultimately drive growth in sales
Laura is an accredited Wines and Spirits Education Trust (WSET) educator. She has attained the highly regarded Level 4 Diploma in Wines and is now working towards the prestigious Master of Wine qualification.
A busy mother of three, keen runner, generally energetic and full of passion for all things wine, Saint Clair are lucky to have her as part of the team.
Saint Clair Family Estate utilises the skills and expertise of Sheridan Contracting and Berakah Vineyard Management for our vineyard work.
We are proud to work with both these reputable Marlborough companies who have an experienced team that take care of Saint Clair vineyards all year round, alongside Jarrah and other members of the Saint Clair team to ensure the best possible quality fruit from each vineyard each vintage.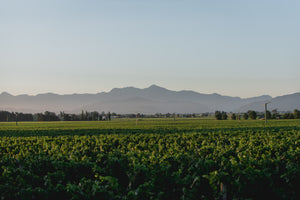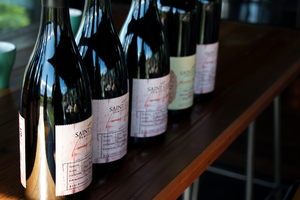 Sign Up for Our Newsletter