Shipping and Handling
Delivery can be expected within four working days of receipt of the order.

Rates:
Single Bottles:
Urban - 1-6 Single Bottles: $6.50
Rural - 1-6 Single Bottles: $10.50

Urban - 7+Single Bottles: $14.00
Rural - 7+ Single Bottles: $14.00
6 Cases:
Urban - 6 Case: $6.50
Rural - 6 Case: $10.50
12 Cases:
Urban - 12 Case: Freight Included
Rural - 12 Case: Freight Included
---
Online Orders Policy
Online orders will ONLY be accepted for delivery to a New Zealand address.
When the order is received you will be sent a confirmation of your order as soon as is possible.


---
Current Vineyard Kitchen Promotion Terms
- A glass of wine can be exchanged for any other beverage.
- Bookings preferred.
Book online
, or call
03 570 5280
- Please inform staff of the use of the promotion at time of booking or arrival.
- Excludes Celebration of Marlborough platter and Salmon Niçoise.
- Not to be used in conjunction with any other offer including Entertainment card.
- Maximum booking size for use of promotion 15 people.
---
Refund Policy
You may return any unopened/undamaged bottles to Saint Clair Vineyard Kitchen for a full or partial refund anytime within 30 days of purchase.
---
Legal
Persons ordering wine must comply with relevant national liquor laws.
Wine is only supplied to persons over 18 years of age.
All prices are in New Zealand Dollars ($NZ) and inclusive of New Zealand GST.


---
Payments Policy
Payments can be made by credit card (VISA, MasterCard or Bankcard). Payment by cheque is also acceptable but wines will not be dispatched until the cheque has cleared. If paying by credit card please use the form provided which allows for secure online payments.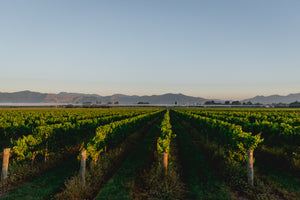 Sign Up for Our Newsletter